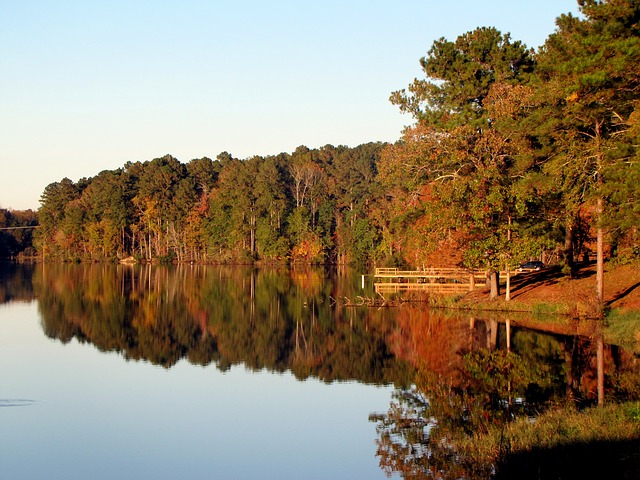 As a licensed Realtor and Lake Wallenpaupack native, I value the trust my clients put in me and hold every relationship I've made throughout my career in the highest regard. Each day I strive to exceed expectations while offering my real estate expertise in the Lake Wallenpaupack region by providing excellent customer service and a commitment to hard work.
My favorite part of being a Lake Wallenpaupack Realtor is helping people achieve their dreams of buying or selling a wonderful home in this beautiful area. I specialize in representing my clients in the purchase and sale of single-family residences and income properties. I am eager to uncover the needs and wants of my clients so I can make the perfect property match for every buyer and seller.
Why Choose Bud To Be Your Lake Wallenpaupack Realtor
I truly love this area and pride myself on my knowledge of current transactions, school districts, neighborhoods, and related services, including mortgage, insurance, and inspection information. My four decades of experience in real estate gives me a competitive edge over most other agents in the area while offering clients the peace-of-mind they deserve throughout the sales process.
I've been passionate about real estate and Lake Wallenpaupack my entire life, and enjoy spending time with my family in the beautiful outdoors, fishing on the lake, and eating at the many incredible local restaurants. And, more importantly, I can't wait to show you firsthand everything that owning a new home in Lake Wallenpaupack has to offer. From beachfront property to ski lodge amenities and everything in between, you're sure to find exactly what you're looking for and so much more.
A client-driven Lake Wallenpaupack Realtor dedicated to achieving results and providing exceptional service, my ability to listen to and hear what my clients really want is the secret to my success. If you are in the market to buy or sell a home, I will put my 38 years of real estate expertise to work for you!
Why Choose Lake Wallenpaupack
For those of you currently living in the Lake Wallenpaupack region of Pike and Wayne County Pennsylvania, you already know the bounty of benefits this region has to offer. If you're looking to settle down in a leisurely, charming, and exciting destination, the Lake Wallenpaupack area has all of what you are looking for wrapped up in one destination.
Take advantage of the beauty and splendor of the Pocono Mountains' year-round outdoor offerings with challenging hiking trails, bicycle excursions, plus hunting and fishing opportunities on the thousands of acres of PA State Game Lands. Lake Wallenpaupack's 52 miles of spectacular shoreline makes for a serene destination with beautiful foliage in the fall, cold-weather sporting such as ice-fishing & snowmobiling in the winter, plus warm-weather activities in the spring & summer.
The Lake Wallenpaupack region offers fun for the whole family with a vast assortment of kid-friendly attractions ensuring the kids stay engaged. For the adults, the area offers many quaint shopping opportunities in the rustic towns of Hawley & Newfoundland in addition to plenty of incredible restaurants, bars, and diners serving all sorts of cuisine for a meal out with the family or even for date night with your special someone.
This area has so much to uncover! My four decades of buying, selling, and promoting real estate for all sorts of people with all sorts of needs in the Lake Wallenpaupack area has shown me this area has something for everybody. I can't wait for you to reach out to me so we can see how to make the most of your experience. Contact me for more information about buying homes in the Lake Wallenpaupack area.